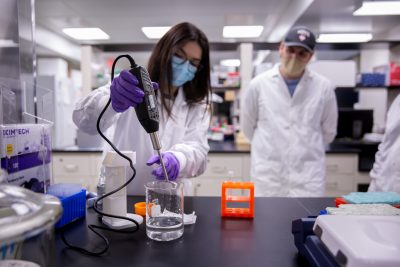 Future PhD students
I currently train graduate students through three PhD programs:
Behavioral Neuroscience (Department of Psychological Sciences)
Pharmacology and Toxicology (Pharmaceutical Sciences)
Regardless of which PhD program you apply to, please be sure to type in "Steven Kinsey" when prompted to list your preferred faculty advisor. This way, I will be informed that you have applied and will be able to review your application. Please also do not hesitate to email me before applying so I can give you additional guidance and answer any questions you may have.
UConn students
Are you an undergraduates interested in getting hands-on experience working in the lab? Great! Please contact Dr. Kinsey by email. The lab is taking applications for spring 2023.